Your journey awaits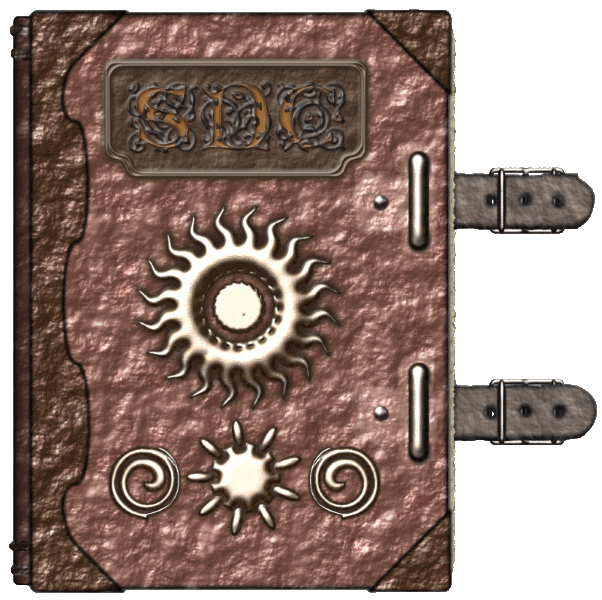 A mysterious book, and a journey of discovery, danger, and control.
Contains
(mc/md/ff/fd/mm/in/
bdsm/fff/mff/mmf)

---
Adults Only! Due to the adult nature (sex scenes, nudity, occasional coarse language and adult themes) you must be at least 18 years old in order to proceed.
I'm not 18 years old and made a mistake in coming here.
Please let me out
Erotic Mind Control Adventures are currently being built by cmacleod and the Hypnopics Collective.
To join in the discussion please log in/create an account and add your thoughts to the "A Spell For All Version 14" thread in the MC Game Zone subforum.
If you have ideas or would like to make suggestions/submissions please refer to the FAQ for information on how to do so.
To play this game must have cookies turned on and have Javascript enabled. This game is compatible with all major browsers.
What's New:
Release version
Assorted bug fixes and small continuity fixes. Notably some issues for Angelica. Fixed some incorrect hyperlinks in the game.
Add Memory option to phone apps, primarily for Android users, to allow altering the number of saves or photos in your phone
Schedule tab in phone notes for when some people are available. A work in progress
Vampire Lilith three/foursomes with Mrs Granger/Kate. Images are lower-resolution and Kate is edited in via head-swap edits. Limited images for female player case
Some events returning to Sarah with the Vampire. Feeding is always available now, sort of. Lauren will refuse to be fed on, a bit different between murder and apprentice paths. Delayed the 'trouble with Lilith' event
Threesomes with Sarah and vampire Lilith. All images edited.
Additional explicit image variants for Sarah (charmed) including strap-on images and a tit-fuck scene.
Additional image when visiting Alison with Lilith
Updated some of Liliths images so their edits are more consistent, and added aditional image variants for sex scenes. Altered images when she is Sarah's slave and the layout of images for her and Lauren
Partially updated the walkthough in the game, and removed all except the version created by Capacitor. Altered the display to be in an iFrame to try to address a display issue for an Android device. Can still be opened externally of the game
Altered some of the text around the start of the Elian events to encourage hydromancy and made learning hydromancy easier. Added an additional vision AFTER Elians related to Jesse/Legion
Replaced an image for Kate that showed inappropriate bondage for the scene
Previously New:
Version 14.10
Optional alternate model for Mrs. Tanika, chosen at first meeting or via cheat menu. Also add a titfuck scene. As part of this also altered how your bedroom is displayed with the different combinations of visitors
Optional alternate model for Gina, chosen at first encounter or via cheat menu.
Miss Logan's Neurology assignment now is an alternate charm path. Will include some changes for Ms Jones (an alternate outfit)
Sofia on the apprentice path is replaced with a different chauffeur Angelica (model August Taylor) with different story
New bad ending for Mom/Gabby story written by imperator_mentus
Series of challenges with Elian, but no final resultion. New bath scene for her after the start of them, and also the pool and poledance scenes can be randomly seen again, with new text and alternate images.
Updated modding system to make it simpler to mod images or javascript. See Mods/readme.txt
Altered and added a fallback for Mom to ensure her masturbation scene happens, at worst after Legion is defeated/leaves
Assorted small bug fixes
Better support for mobile devices layout. Note: popup inventory was discontinued
Better handling for alternate images and error handling. Also handles differing aspect ratios better
Android apk version
Additional endgame pregnant scenes for Elian, Donna, Pamela, Madison, Zoey, Nina, Hannah and Camryn
Addiotional image variations for some minor places like tv viewing, pool, strip-club. Also more image variations for Ms. Jones, Hannah, tf scene for Hannah
Some revisions/clarifications for the notes in your phone
Stopped some cases where repeat sex made you leave the house/room
Some changes for Mrs Granger and uncharmed Kate allowing sex with Mrs Granger when Kate is not a lover or girlfriend. Also added for Mrs Granger bondage. strapon and titfuck scenes and a variant pool scene (video)


Version 14.9.4
more bug fixes, notably when studying with Kate and picking the wrong option with puzzles disabled can break her story and cause her to kill you on next meeting at home
Endgame changes, pregnant scenes for Mayor Thomas, Angela, Emily and Kylie.
Endgame for family improved and recognises the Mom bad end if she runs away with Gabby
More pregnant porn in Miss Logan's PC, 5 images
Changes submitted by freyjadour to allow multiple transformations (BE + futa for some) and to reverse transformations. Also a PC to male transformation but do not expect people to react to this yet. Also includes extra image edits for be + futa cases
Alternate pregnant edits for Mom and Tracy submitted by Dirkdingo, they also did the Kylie pregnant edit.
More obvious event once you can learn trainings
Replacement charm scene for Jenny from Northwind, a bit 'dirtier'
Expanded sex scenes at the restaurant for Jenny from Northwind, also a bit 'dirtier'
Additional BE images for Zoey including home (pose, sex, bed), poledancing, pool
Additional/expanded sex scenes with male Mr Beasley, with variations for futa players. Written by Northwind
Additional BE images for Madison including pool sex, home strip-tease, bed(ish). Also some head-swap fakes for some strap-on sex scenes. Additionally a pool-side strap-on image. You can now transform her at home.
Additional BE images for Louise including pool, home, poledance. Thressome scenes with Nina, using model Sonja Adams. You can now transform her at home.
Additional BE images for Bambi (Kiki Vidis version), pool, hotel bar, guarding
People reacting to you as a futa, written by Northwind. Not all just a selection so far but notably Mom and Tracy
Expanded scenes for John and Tess at their home, also by Northwind. Primarily for male John
Expanded charm scene for John by Northwind
Revised Silver Ring encounter with Tess and John with other paths possible by Northwind. Note, you can get kicked out and option locked out for Tess. These are for a while, a SMS from Tess will arrive after a time.
Replaced a look-a-like image for Mrs Granger (male bj in the Wild Ranges)
Add 'worship each other' option for Mother Superior and Sister Desiree, lesbian and futa version. Tweaked one of Sister Desiree's images to emphasise caning marks
Kurdorf asks a price to learn Invisibility - take care, a possible bad end if you are lacking two defences
Performance scene with Jade (night with no scheduled dancer, and have not visited her and dancing allowed)


Version 14.9.3.3
more bug fixes
Endgame changes, pregnant scenes for Anita, Melissa.
Additional SMS for Mrs Robbins, and more explicit sex images.
More Tina/Mrs Robbins threesome images some for vampire Tina. An image for vampire Tina swapped. Added a hardcore fake for Tina.
Version 14.9.3.1
more bug fixes
End game scene always shows a scene for Mom/Tracy, with possible pregnancies
Added a fallback case if you fail to cham Carol
Image improvements for Carol, more fakes and better threesome with Ellie and other images
Added tit-fuck scene with faked images, including a strap-on version
Repeat visits of Kristin to Carol with threesome or foursome
Fixed/added more poledance scenes (generic text so far) for Carol, Kristin, Abby, Angela, Donna, Diane, Emily, Louise, Sofia, Tina (normal)
Changes for invisibility to better recognise the state, particularly the indefinite version and to handle the state, to restrict options interacting with others. More changes are needed this is an initial change
A couple of initial events when invisible with the extended training. School hallway during school hours and Kristin's home when she is there and you enter her home invisible (so she does not know you are there).
Some dialogues with Lilith on her and invisibility
Endgame changes, pregnant scenes for Alison, Jenny.
Version 14.9.3
bug fixes
Doctor Kay can be met at the hospital if you do not charm her at school and charmed there
Jenny has an apartment
Alternate way to charm Charlie if you are barred from the Gym
Image swaps, improvements and additions for Janet and Debra with some hardcore fakes added
Alternate charm option for Janet, and re-charm options for Debra
Date options for Girlfriend Debra, and Bimbo and Girfriend Janet
Additional sex options for Debra and Janet (tit-fuck, threesome) and more images variations
Hotel Cellar rearranged so each slave has a 'check' option for their scenes/options
Dance scenes for Janet and Debra, some based on their charm type
Small scene with Anita while on guard duty
Version 14.9.2.1
Lots of bug fixes, notably for Sandra, Gina. Thanks to Northwind for a large list of bugs!
Custom dance scene for Ms. Titus, Adele
Zoey has an apartment
Extra images for Adele and Catherine. Some existing images swapped out for different ones
Meeting scene for Adele in the early game
Adele and Catherine have tit-fuck scenes, Catherine a strap-on scene.
New notes in your phone for Kate and some others
Officer Batton starts the game charmed
Scenes for Kate if she did not quite trust you, but did not distrust. Previously she disappeared, now she can return home and be charmable, NOT a lover
Altered some of the scenes around confromting Davy to delay the event until you have met Kate the needed times
Kate has extra chat option to discuss her holiday and the idea of the photo albums. You can also check them after charmed/girlfriend
Extra dance scene for thrall Seraphina
Scene if you try shooting Elian
Tess can be sent back to her home
new female player avatar, Dakota Skye, by request
Carol and Ellie can be invited to swim in their pool
added a hint when you first meet Alison
A scene at the start of the vampire story giving a hint, also more time given if you ask for a delay
Some changes to Mother Superior and Sister Desiree, you can move Sister Desiree to Mother Superior's chambers outside of the posession event
Version 14.9.1
Convince Charlie to let you see Amy, 3 options, 1 more for female Charlie. Some more effective than others.
Meet Amy, and either charm her or convince to be uncharmed girlfriend. Charm can be 'charmed girlfriend' or 'secretly a slave'
Bimbo Curse event (written by Northwind) - only happens if you imprison Jessica
Alternate charm process for Madison and an apartment for her. Expanded sex scenes at her office
If you miss charming Emily in her office there is a later encounter in the laundromat
Additional scenes for Elian, her story is still incomplete
Alternate model for Officer Becky Smith (Alanah Rae, from Blogna's mod), selected on first meeting or via cheat menu
Image changes for some items and creatures, notably magic stones, Aftane. Changed King in Yellow images. New dream, demon in bath
Image changes for Mr. Beasley as submitted by a fan, to consistently use Johnny Sinns for all images
Additional image variations for Kristin and two new sex scanes (1 male, 1 female) at her home
Alternate charm scene for Kristin intended for the case you miss charming her at the Bank on the murder path but can be encountered otherwise. Opened via Ms Titus
Fallback scene if you fail to free Amy and Catherine from Mr Beasley. You can order him once charmed to get them and then free them
Customised dance scene for multiple characters
Additional nudist images mostly from Bologna's mod
Additional end game pregnant scenes
Pool images for Zoey
Additional edits for Bambi's alternate model
You can delete 'standard' wallpaper images from your phone, ie the built in onces
Some additional options in the cheat menu for people to select model/gender/events for specific people
Bug fixes and probably additions...
Better handling for image substitutions for gif/jpg, for modding/personal preferences etc
Start game changes to select theme and futa gender
Two new player avatars, Faye Reagan and Stephan
Major rearrange of image folders in the game - main Explicit folder is gome
Notes in your pohne now uses tabs and other small changes
Jessica revisions to her events and new post Seance event by Northwind. Extensive scenes if you free her, some if you do not
Elian - you can survive the encounter with her and meet her later
Shower with people at home, and others can interrupt or join you, but only so often
People can dance at the strip-club once you ask Jade about it
- you can dance at the strip-club (male or female)
Amy and Charlie
- Charlie can initially be male or female
- meet and charm Charlie at the Gym (after fully charming Adele)
- transform Charlie male to female and female to male - repeatable!
- more of the story is not implemented as of 14.9, please wait for 14.9.1
Charm Nella the Bank Security Guard, 3 versions based on where you do it
- bondage play with Victoria opens up
Emily the HR staff at the Town Hall
Town control events with Mayor Thomas sometime after Emily and Officer Batton are charmed
- Nudist encounters around town after selecting the option
Vampyre Lilith changes
- Vampyre Dreaming (by Northwind)
- new model for most images, Romi Rain
- she will go swimming with you + sex scene
- you can ask her to wait outside
- she will dance at the strip club + sex scene
- scenes with Alison at her home, including lesbian and threesome
Ghost Keana event at the strip club and showering
Altered scene for Davy and Tina
Placeholder charm scene for Davy (male and female)
End Game changes
- you can choose to see all possible scenes
- additonal pregnant scenes for Kate and Mrs Granger, Diane, Miss Beasley, Didi, Catherine, Adele, Carol and Miku (only seen if Miss. Logan is bred)
- scene for Davy
- scenes for the Cult at the Church
- more scenes for your harem and others
Nina has an apartment you can visit
Louise has an apartment you can visit
Alison has an apartment you can visit
Monique minimal charm
- re-charm Monique - only at home after the minimal charm
Miss Logan has a home you can visit, here is a reason to visit her home alone
New texts from Kylie (of Aunt Brandi), Carol, Miss Logan, Abby, Mrs Granger
What cannot be done as of this release
Charm the reporter Julie
Charm the Campers
Charm Jade
Charm Elian
Charm Sarah on the Conspiracy or Apprentice Paths
Charm Lauren on the Conspiracy Path
Further events for Seriphina/Lucy, ie the two thralls
Charm Jesse
Charm Jessica, bondage yes, free yes, charm no
Charm Esmeralda
You cannot learn how to defend yourself with magic from the Book, someone can teach you after you charm them
Charm Sir Ronald on the Conspiracy/Apprentice path
Aunt Brandi is not available yet
Mr. Tanika is not available yet
Links